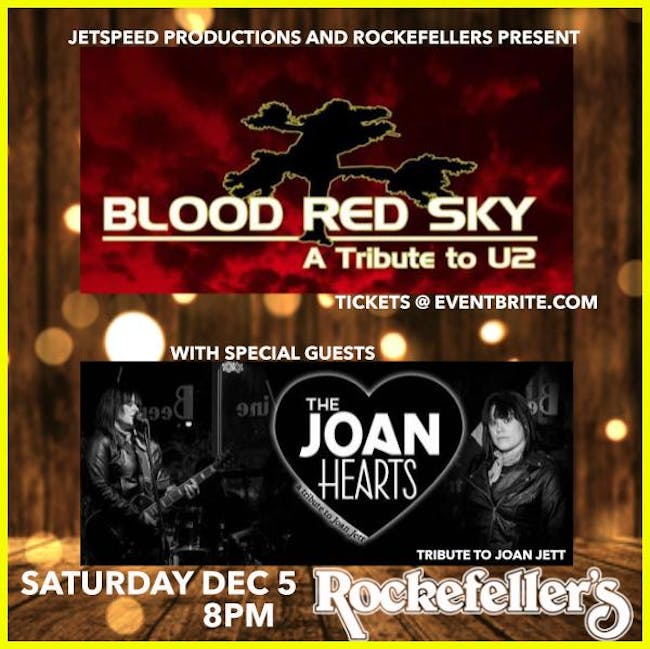 Rockefellers Houston and Jetspeed Productions
Blood Red Sky Tribute to U2
The Joan Hearts
$10.00 - $14.50
Postponed
Tribute to U2 Live in Concert Presented by Rockefellers and Jetspeed Productions
Ticket prices will be higher at the door on the day of show.
$5 charge for all minors collected at the door.
Special Guests - The Joan hearts - Tribute to Joan Jett!!!!
Blood Red Sky - A Tribute to U2 combines the talents of four distinct award winning musicians and blends them into a tribute band with a personality and charisma all its own. With a house of worship musician, an originals musician, a cover musician, and a guy with a pedal for every day of the year, no one was sure what to expect when the band first formed.
It soon became clear at the first full practice that, "We might have something here."
BRS strives, with great attention to detail, to recreate the live music sound of U2. With over 30 hits songs on Billboards Top 100 a set list can get quite cumbersome, but BRS squeezes in as many of your favorites as they can each and every show. If you didn't hear your favorite song it will probably be played at the next gig.
Mask Required for entry and recommended to be worn at all times in the venue for your safety and ours. Thank you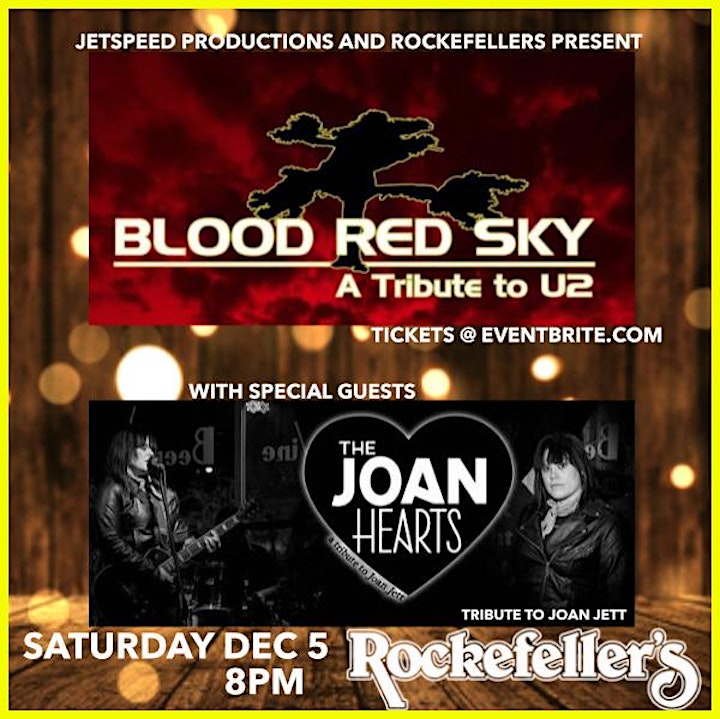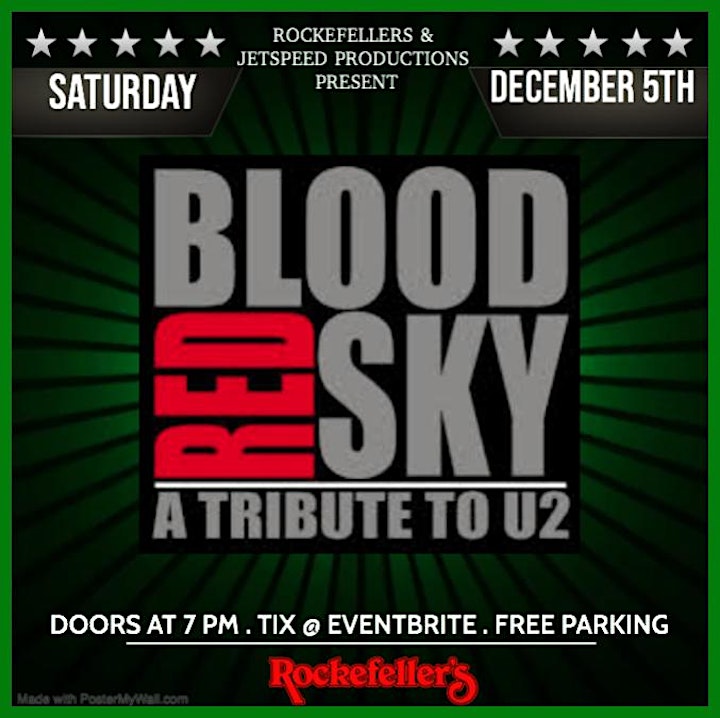 Venue Information:
Rockefellers Houston
3620 Washington Ave

Houston, TX, 77007