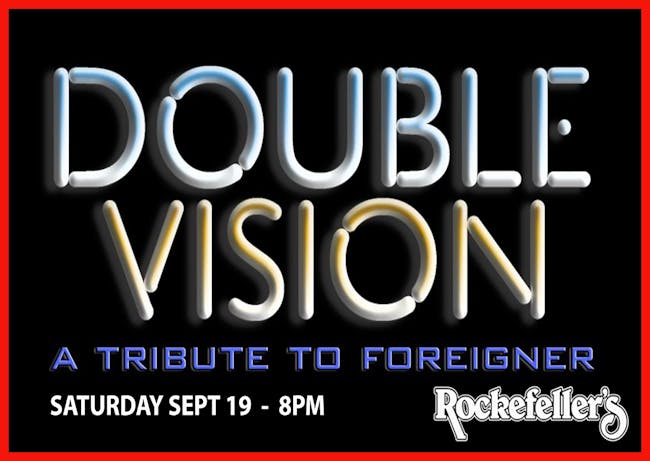 Jetspeed Productions and Rockefellers Present
Double Vision - Tribute to FOREIGNER
Electric Flood- Tibute to Hendrix and SRV
ONLY about 120 Tickets available at this Socially distanced show!
special guests - ELECTRIC FLOOD Tribute to Hendrix and SRV !
Big guitars, melodic keyboards, soaring harmonies, thunderous bass and drums - and the unforgettable voice of lead vocalist Lou Gramm - those were the trademarks of classic rock icon FOREIGNER, who ruled the airwaves in the 70's and 80's with hits like "Feels Like the First Time", "Hot Blooded", "Head Games" and "Juke Box Hero". Based in Houston, Texas, DOUBLE VISION recreates the sounds and excitement of a vintage FOREIGNER performance, bringing those classic songs to life again. Formed in 2009 and featuring five talented rock and roll veterans, DOUBLE VISION has quickly established itself as the South's premier FOREIGNER tribute band, performing at clubs, festivals and private events. So close your eyes, raise your hands and get ready to rock - DOUBLE VISION is coming to a venue near you!
ALL TICKET HOLDERS will be able to order discounted food from our neighbor STAR PIZZA delivered to your table! Get your tickets early! Don't miss out!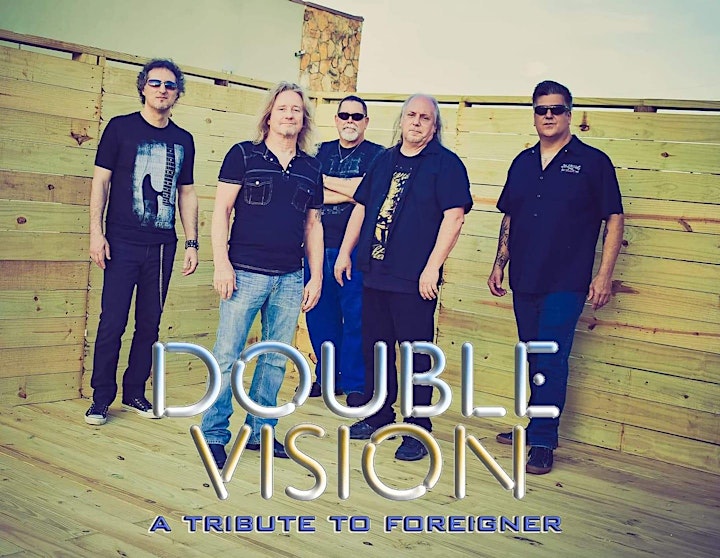 Venue Information:
Rockefellers Houston
3620 Washington Ave

Houston, TX, 77007